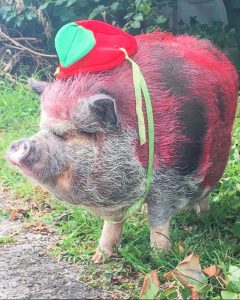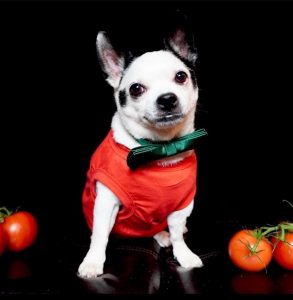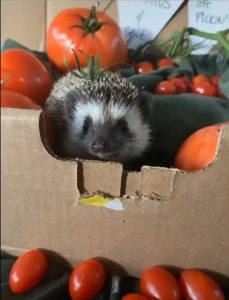 Welcome, friends and neighbors! Over the years, the crowd at the festival has gotten bigger and the temps are always high. With the risk of overstimulation and overheating, as an animal advocate group we had to take responsibility that the fashion show was hypocritical to our mission. So, when we moved [last minute] the contest online last year there was so much engagement and it turned out to be such an amazing fundraiser that it seemed like a repeat this year was a no-brainer! We've streamlined the process, added some fun ways to earn bonus votes, and have an opportunity
for a photo shoot. Let's get into it!
Theme: Posh or Party! A tomato is classified as both a vegetable (posh) and a fruit (party) and your pet has a personality that aligns with one of those! Talk it over with your pet and see if they are marinara or bloody mary and use your 'mater imagination.
Submission: it's FREE and any pets are welcome to participate. We have had dogs, cats, bearded dragons, pigs, and even a hedgehog. Families and friends can enter with dueling personalities or pair them up. Email your photo to matermuttshots@gmail.com and be sure to include your name
and the name of your pet *in the body of the email* so that votes will go to the appropriate pet. Participation is open now and will close at 11:59PM on August 7th.
Voting: voting takes place on August 13th *ONLY.* We will have our booth at the festival with all the photos of those participating on display. Every dollar is a vote, and votes will be accepted as paper currency (that's dolla dolla bills y'all) or through Venmo @eastcan. You can share your entry with
anyone you want and they can submit a "vote" even if they can't physically stop by the booth. Votes submitted through Venmo must have your name/pet's name in the notes section as it appeared in the emailed entry so that it can be applied correctly. These funds raised will go directly back into
the community via foster dogs in our program, outreach, or veterinarian care for owned pets.
Bonus votes: Behave Like a Mater shirt: if you wear your shirt and stop by our booth, you will be able to cast your bonus vote to your chosen entry. We had extras of 2XL and 3XL from last year, and so we are giving them away at Wags and Whiskers (bin by the garage door) FCFS starting Sunday,
July 31st at noon. These shirts are Bella+Canvas so can easily be styled to fit smaller frames.
BEast collar: If your pet has a collar purchased from the Basement East site, be sure to include it in the photo for an extra vote on your entry!
Mural/Photo Shoot: One of our favorite local artists and rescuers, Megan Southern, has created a beautiful backdrop that matches the style of the official artwork of the festival and provides an easy way for people to participate. The mural will be at Wags and Whiskers in 5 Points starting July 31st at 5PM. There will be a QR code in a weather-proof stand so you can visit and submit the photo at your convenience.
PRIZES: Grand Prize: $300 gas card
1st Runner-Up: 5 month membership to Gym5
2nd Runner-Up: $25 GC to Eastwood Deli Co./Hat from Princess Dyer Maker/Soap bundle from My Cluck Hut
Details available to download here: https://bit.ly/EastieBeastie